Search Engine Optimization has changed!
For years, Search Engine Optimization (SEO) has been a process of "tricking" Google into thinking that your site is important for a particular set of keywords.  Since the middle of 2012, Google has set out to reduce the amount of "Search Spam" that is present in their search engine results.  To this end, Google released the "Panda" and "Penguin" Search Engine updates in 2012 and the most recent "Penguin 2.0″ update in 2013.
The results of these updates are that the "rules" have changed.  Trying to get high rankings in Google by placing lots of links on the internet with your keyword as anchor text no longer works. In fact, it has the opposite result: It gets you penalized.  The result is that many business owners and individuals have created sites that no one visits.
Hope is not lost
But, please understand that all hope is not lost.  Employing a quality Internet Marketing firm can help you do the RIGHT things to get you the traffic you need for your business.  To rank highly in Google, there are a large number of factors to be considered and many tasks that need to be completed.  It starts with choosing the right products/services, choosing the correct target audience, connecting with social media in a meaningful way, having engaging, interesting content on your site and building your site in the correct way.
Most SEO Firms don't know how to do this any more.  In fact, many SEO firms have gone out of business because
they no longer know how to rank a site or …
It is getting too hard to rank a site.
Make no mistake: Doing the wrong things may not hurt you today, but it will hurt you in the future.  If you don't believe that, just ask the 2.3% of companies that were ranked in Google who lost their position in the search engine with the May of 2013 Penguin 2.0 update. Google continues to enhance and tweak their algorithms to catch "search engine spammers" and Matt Cutts of the Google Search Engine team says that they will continue to do so.
You need a new kind of SEO firm, one that knows how to help you do the things that Google wants … and loves.
SE-Go and Empeerean SEO know how to help you rank your site in today's world. And the techniques they use are not just good for today, they will be good for the future as well.
If you need traffic to your site … and who doesn't … visit them at the address below.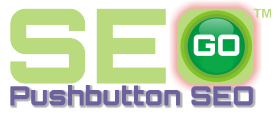 Off-Page SEO Service optimized for:
Advertising Agencies
SEO Agencies
Companies who want to do their own "On Page" SEO
www.se-go.com
tricia@se-go.com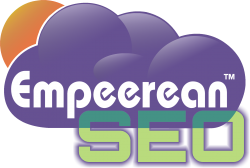 Full Service Internet Marketing Firm specializing in:
Internet Marketing Strategies

Search Engine Marketing
Search Engine Optimization
Web Integration
Business Process Engineering
www.empeereanseo.com
bmartin@empeereanseo.com
---
Categorised as: Uncategorized
---